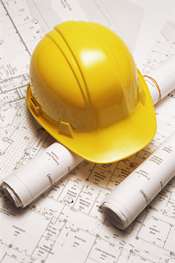 At American Design & Construction Group, we specialize in commercial and multi-family renovation and remodeling. Whether it be your apartment, condominium or commercial buildings: we have what you are looking for. From iron detail, woodwork, concrete work, or a complete exterior/interior renovation. ADCG handles a wide variety of projects, each one custom designed with the client's needs in mind.
ADCG is Georgia's premier multi-family remodel contractor. Clients can expect nothing but the best work during their Turnkey or Fast Track construction project. Value engineering is a top priority at ADCG, we strive to make our renovation services cost effective, while still adding value to your project.
We are confident you will find that American Design & Construction Group is the team for you during all of your improvement needs. We do not hesitate at any project, turning every job into a mission that must be completed without any strain put on our clients. This includes any unit turn or apartment renovation and tenant improvements whether it be façade remodeling using foam enhancements or with retrofit windows and custom carpentry and roofing.
American Design & Construction Group LLC strives to deliver the very best quality and to the highest of industry standards in commercial and residential remodeling and renovation services. With excellent craftsmanship and friendly customer service, our goal is to bring our client's visions to an organized reality. We understand that quality is excellence. We specialize in kitchen and bathroom remodeling basement finishing, custom decks and arbors. We have qualified personnel and employees to handle all of your commercial and residential construction. We provide and install the highest qualities in materials from roofing, to flooring and everything in between. We are located in Woodstock Georgia and servicing the entire south east. We don't consider ourselves simply a construction company, but a company but an advocate for our clients' and their homes and businesses.